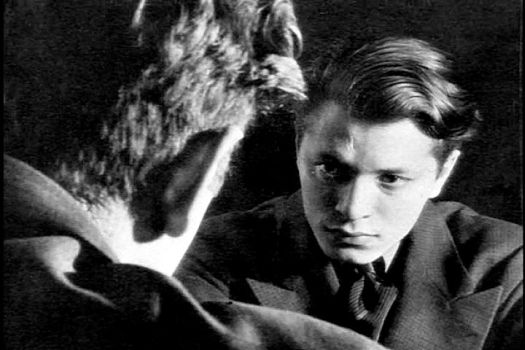 There are short stories I read and respect.  The author wrote them well, perfect technique, clever words, and fine, fine phrases.  Just one of those phrases, I know, would take decades for me to conjure.  Thanks to the spread of writing workshops no one will ever again be at a loss for finely crafted short stories such as these.
But there are also stories that after reading leave me raw in the gut.  These stories also have perfect technique and clever words and fine, fine phrases, but they possess another mysterious element that makes them seem written for me alone.  Their revelations are so true that I feel not so much taught as reminded.  They remind me of my nature and my past and give words to the indefinite parts of my being.
This for me is one of those stories.  I could find it nowhere else online, and the collection it is from is hard to find in bookstores.  So here is
In Dreams Begin Responsibilities by Delmore Schwartz
I
I think it is the year 1909. I feel as if I were in a motion picture theatre, the long arm of light crossing the darkness and spinning, my eyes fixed on the screen. This is a silent picture as if an old Biograph one, in which the actors are dressed in ridiculously old-fashioned clothes, and one flash succeeds another with sudden jumps. The actors too seem to jump about and walk too fast. The shots themselves are full of dots and rays, as if it were raining when the picture was photographed. The light is bad.